Synergy created...guidance given...footsteps followed
"The REU program allowed me to learn and practice skills that are invaluable in the communications field. It also has sparked my interest in graduate school, where I may focus on information studies and advance my training in computers."

-P. J. Anzalone, Research Experiences for Undergraduates Participant, Syracuse University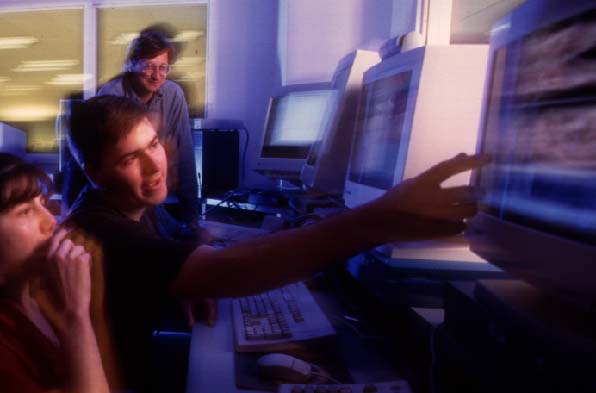 The "Research Experiences for Undergraduates" program at Syracuse University offers formative research experiences similar to graduate study, including research opportunities in high-performance computing. REU students also work with scientists at Los Alamos National Laboratory and other CRPC sites.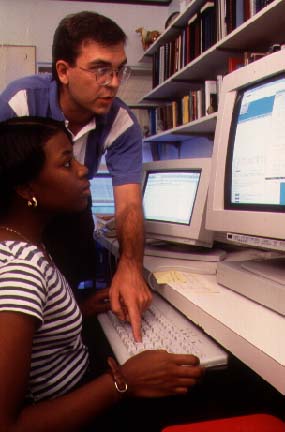 Rice University's "Spend a Summer with a Scientist" program provides opportunities for undergraduate and graduate students to participate in university research, motivating them to attend graduate school in science, mathematics, or engineering.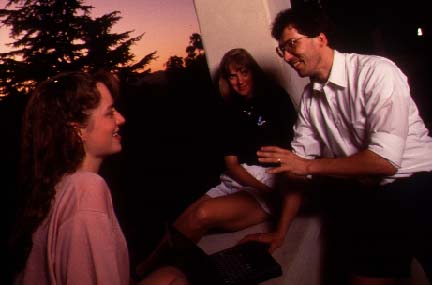 Caltech offers two summer research programs in computing for undergraduates, one for women and one for minorities. Students in computer science and mathematics spend two to three months working on research projects with Caltech scientists.
Brochure Home Page