CRPC to Host Meeting for Academic Supercomputing Centers
---
Directors and representatives from 28 supercomputer centers across the country will attend a CRPC-hosted meeting April 9-10 at Rice University. The centers are members of the Coalition of Academic Supercomputing Centers (CASC), an organization established in 1989 to represent the high-performance computing and communications community.
CASC members are fostering advances affecting virtually every aspect of society, from aircraft and automotive design and safety systems to biomedical research, health care delivery, environmental problem solving, the National Information Infrastructure (NII), and much more. Headquartered in Columbus, Ohio, CASC meets several times a year, sometimes visiting member centers to learn about their research thrusts and roles in joint projects with other supercomputer centers. Members meet annually in Washington, D.C. for legislative and regulatory briefings by members of the Administration, Congress, and their staffs.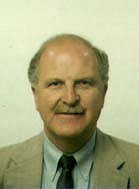 CRPC researcher Dan Davis of Caltech is the chairman of CASC for 1997/1998.
"We appreciate the CRPC's offer to host this year's meeting," says Susan Fratkin, CASC Washington liaison. "We are especially looking forward to meeting with Ken Kennedy to learn about the latest developments of the President's HPCC Advisory Committee, and with Richard Tapia to hear about the CRPC education programs, including activities of the Partnership for Advanced Computational Infrastructure (PACI)."
CRPC member Dan Davis of Caltech was selected by the group to be chairman of CASC for 1997/1998.
For more information about CASC, see http://www.osc.edu/Casc/home.html.
---